About Us
The foundation stone of Shri Gopal Trading Company was laid in the year 1996 in Kanpur (Uttar Pradesh). The Proprietor of the company, Mr. Subodh Rungta, has more than 20 years' experience in chemical industry. Under his leadership, the company has emerged as prominent Importer and Supplier of Industrial Chemicals.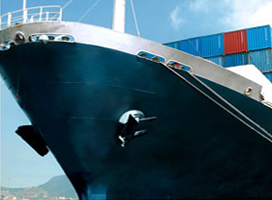 With our experience of more than 20 years, we have exelled in the field of chemicals distribution. We have left no stone unturned in the sector of - Paint & Coating, Packaging Products, Soap and Detergent, Plastic, Plywood, Printing Ink, Rubber and Adhesives etc.
We handle our extensive business network through our full-fledged offices at Kanpur, Mumbai, Gandhidham and Kolkata. Being into the line of imports and being representatives to most of the renowned manufacturers, makes it indispensable for us to maintain regular inventory of most of our products in state-of-art warehouses (located at both the centers), which are under the supervision of fully trained and technical staff. Our work force comprises of qualified and diligent members, to whom we make available the latest infra-structure and a friendly work environment, where they can put into action their efforts & innovations, giving life to beneficial outputs.
---
We are importing chemicals from countries like China, Indonesia, Malaysia, Russia, Japan, Taiwan, Korea etc. and share an amazing rapport with the overseas principals. Our zest to excel has broadened our vision to a great extent, enabling us to survey and materialize upon new products and application areas. The knowledge and experience that we have gathered in due course of time, helps us in providing all sort of technical and theoretical assistance to our valued customers.
Mission & Vision
Mission
We in Shri Gopal Trading Company strives to meet rising needs in the Chemicals marketplace through high maneuverability and sharp insight to forecast the future and try meet our customer's needs.
Vision
To be one the largest, most profitable, most respected chemical company of India.
Team
We are smoothly carrying out the business activities with the assistance of a dexterous team. The professionals who form the team are procurement agents, marketing & sales personnel, quality controllers and many others. All these individuals have vast experience of their respective domains and assist us in different spheres of business.